LCP is so thankful to have Mrs. Thomas as our School Counselor! She is such an essential part of our program, and a huge blessing to our students and their families.

This Week at LCP - February 6th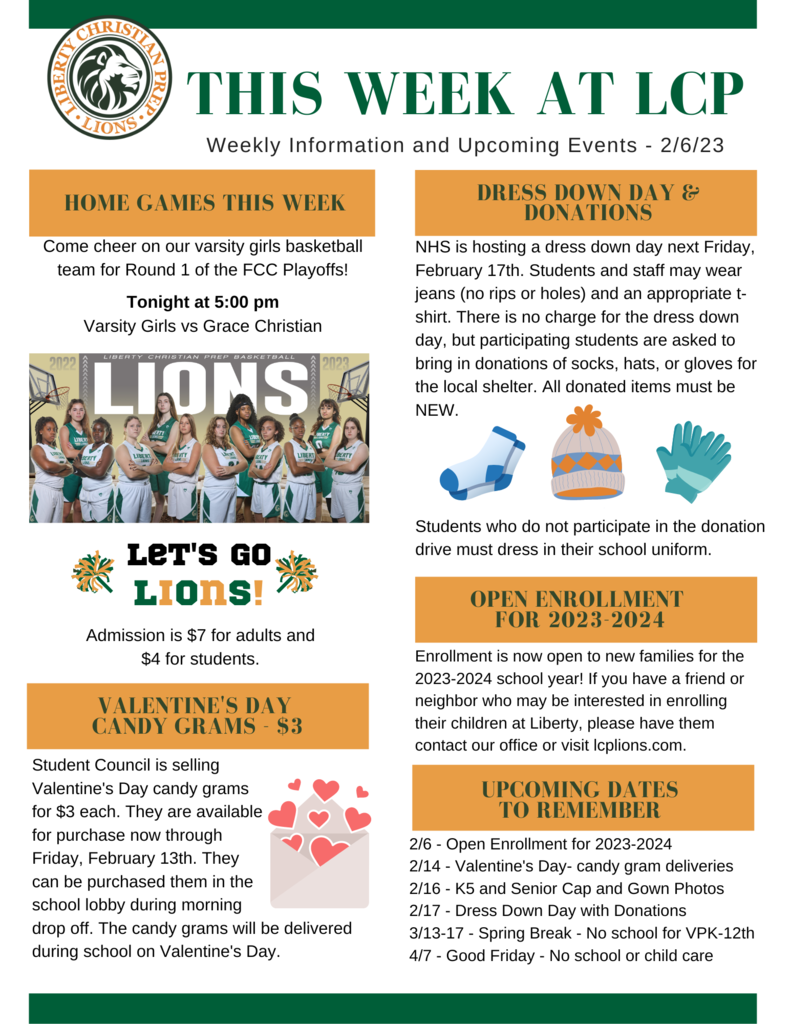 You are invited to our Open House and Showcase tonight from 6:30-8! Preschool-12th Grade Available 2451 Dora Ave. Tavares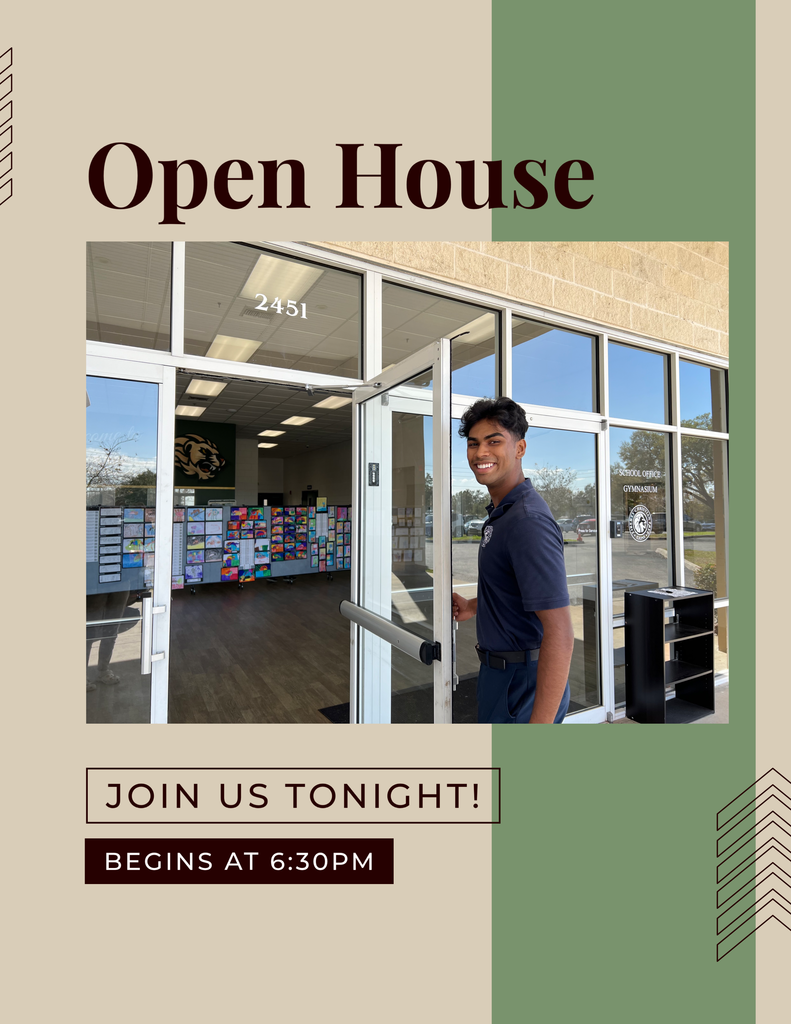 This Week at LCP - January 30th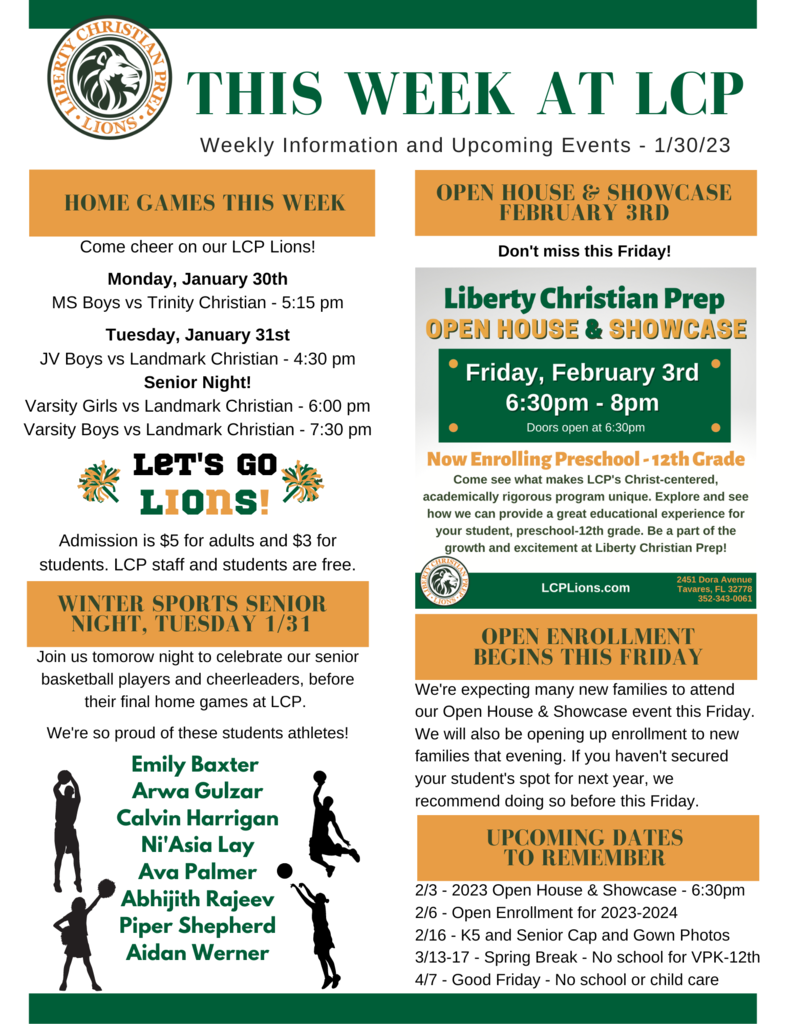 Last night our LCP Lions basketball teams collectively brought LCP to victory over Family Christian Academy, winning each game with confidence, teamwork and good sportsmanship. JV won with a final score of 67 to 20, Girls Varsity with a score of 46 to 43, and Boys Varsity with a final score of 64 to 25. The stands were roaring with LCP spirit as the players inched closer to victory. We are so proud of our players, and the hard work they've put in so far this season. We look forward to seeing our LCP family tonight as we gather together to cheer on our winning teams!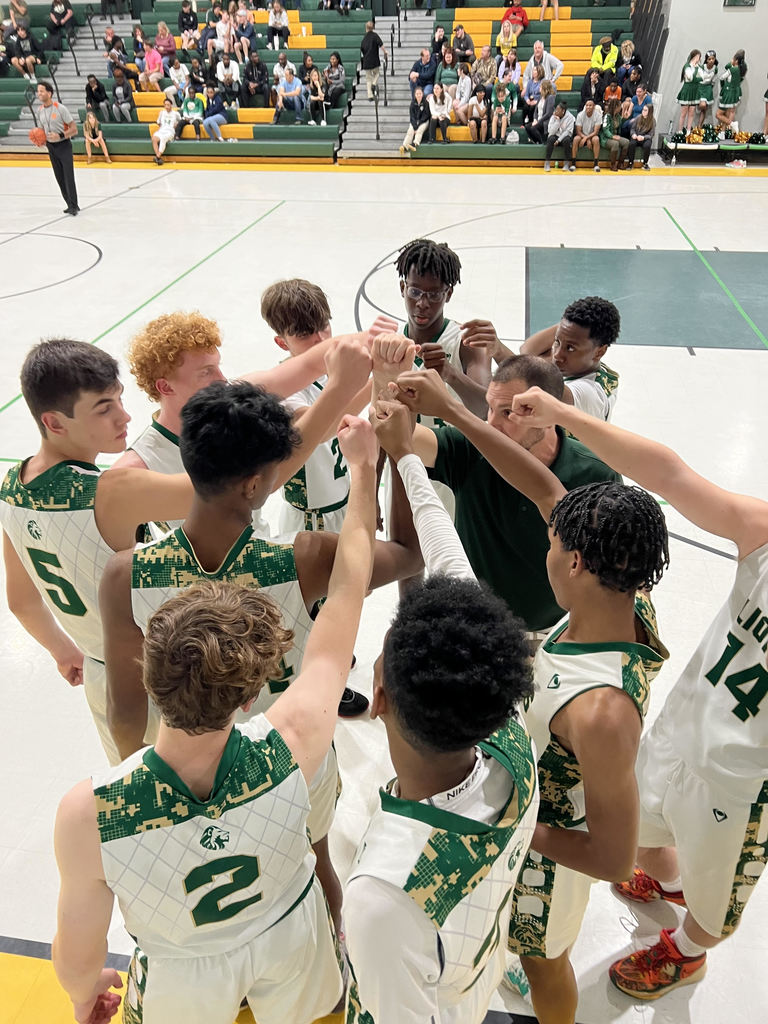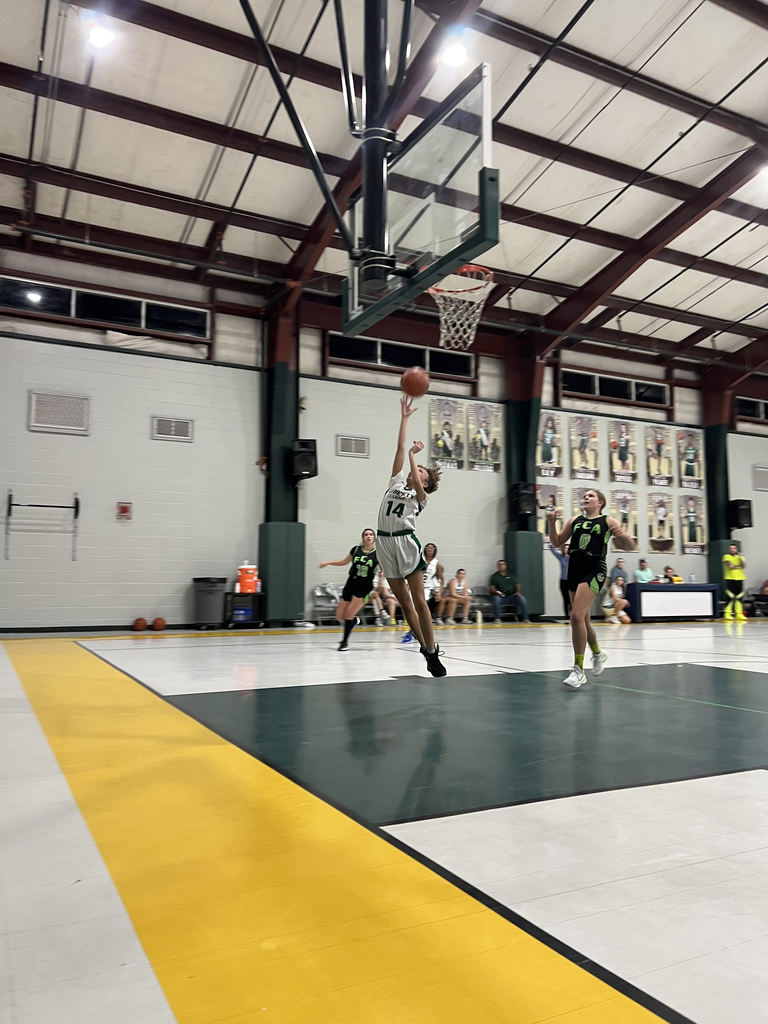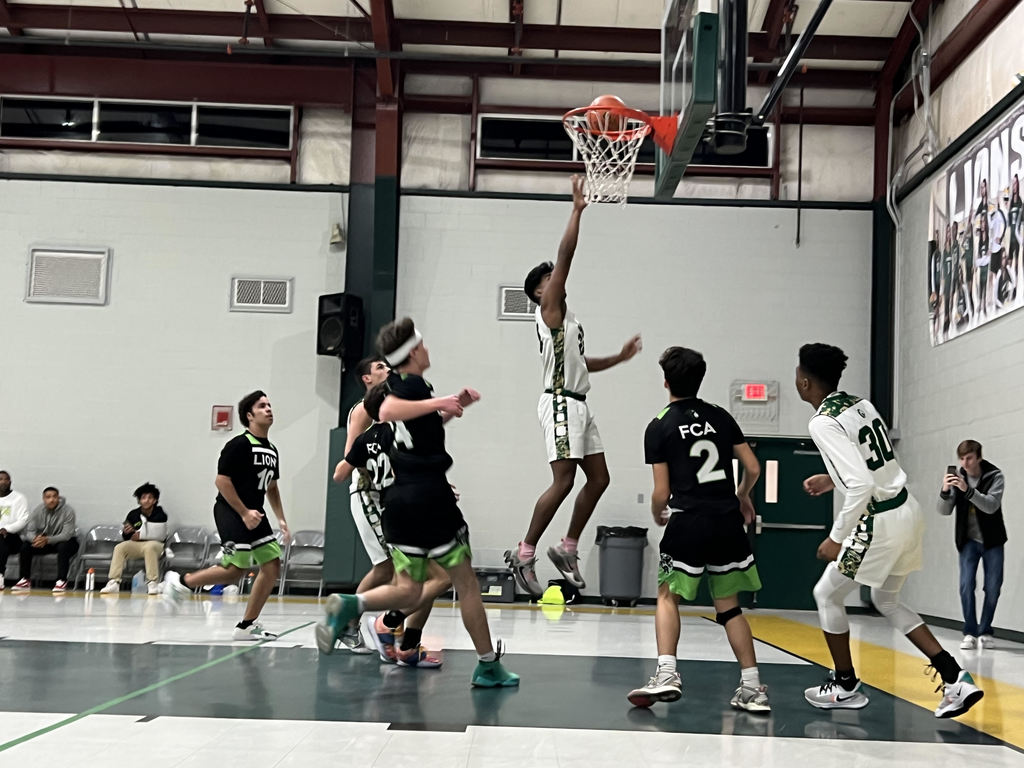 This Week at LCP - January 23rd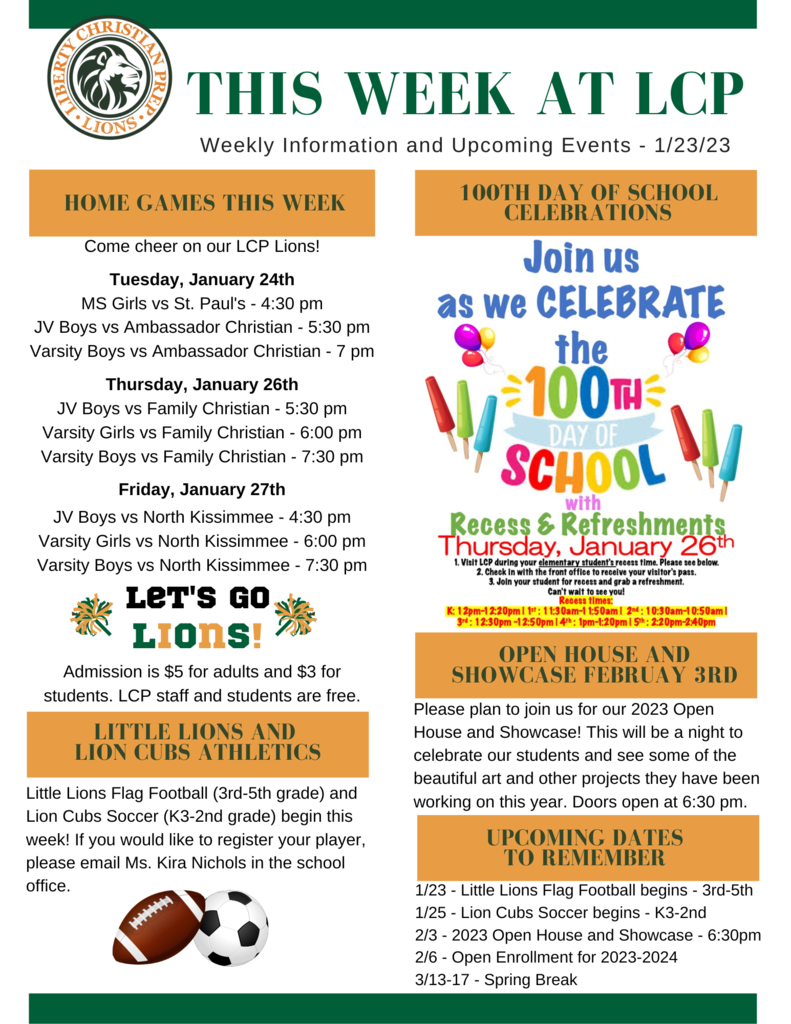 Our final spirit day on Friday, Jan. 20th was Green and Gold Day! Students at LCP dressed in school colors to show their spirit. The day was filled with tons of school spirit, with the judging of hallway décor, which was won by the senior class, the parade, the pep rally and all of our basketball games! We loved seeing the kids excited for the festivities, and roaring with joy. We hope everyone at Liberty enjoyed spirit week, and a special thanks to all who worked so hard to make it happen!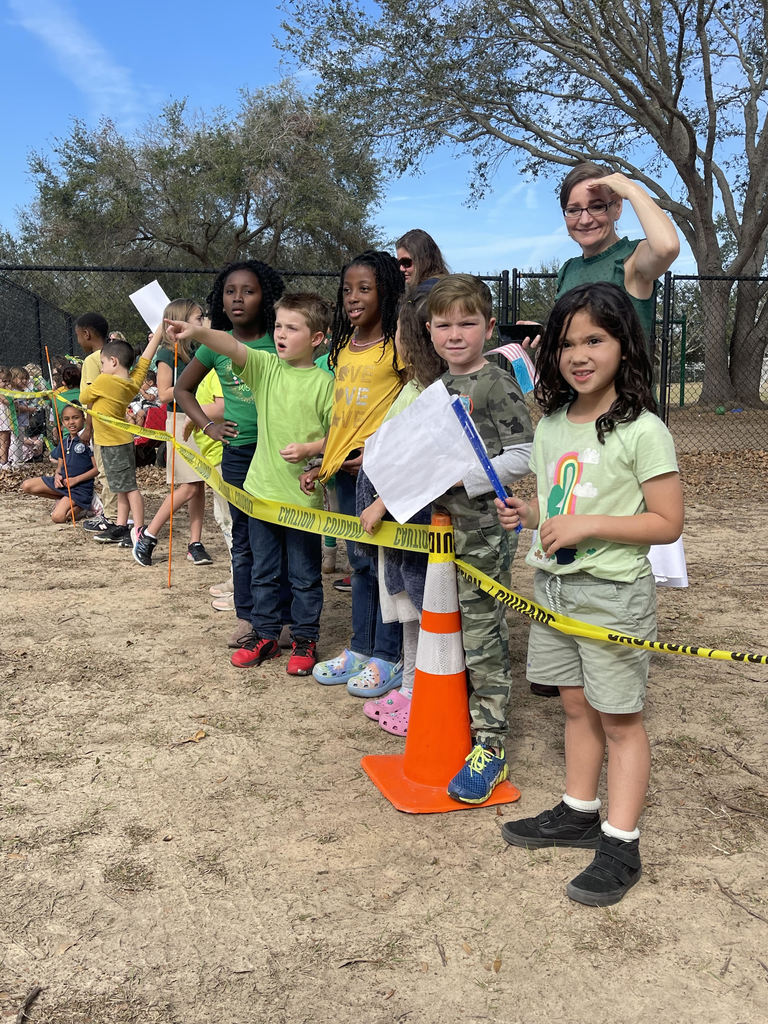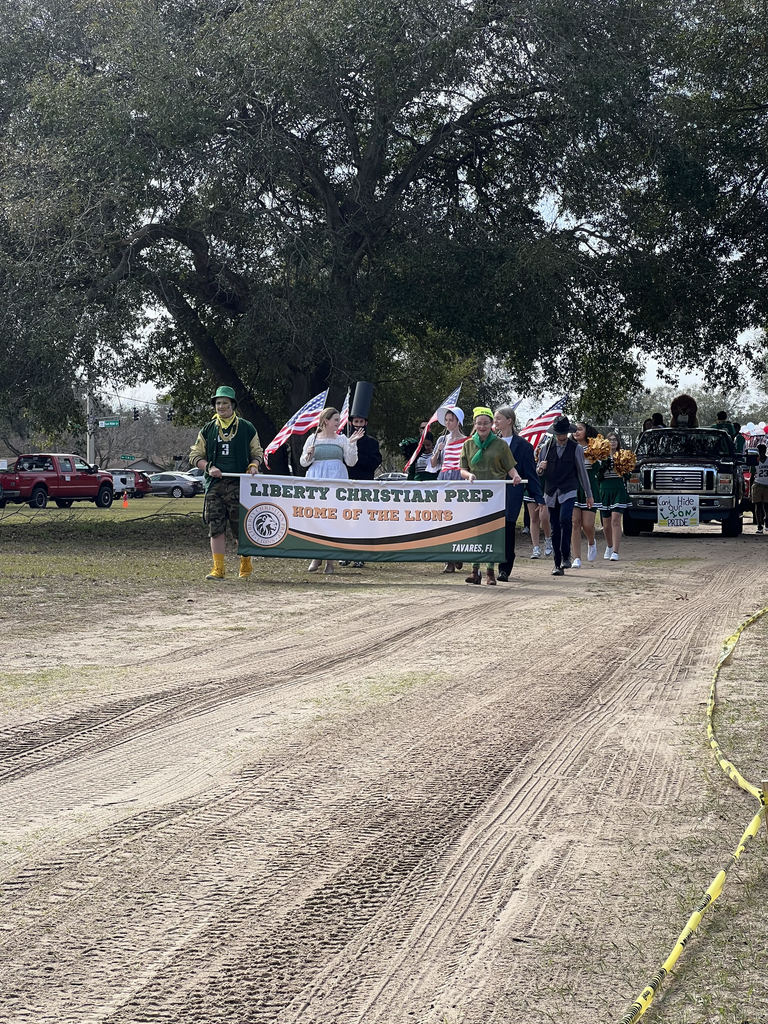 Friday is Green and Gold Day!! Dress to show your Lions Pride!

Prince and Princess Day! All across school little princes and princesses cascaded down the halls with their school spirit. Additionally, 9-12th grade fought to win today's spirit week game of Pictionary. Ultimately concluding with 11th graders, Isabella Caryl and Noah Frerking bringing the first victory to the junior class. We can't wait for what's next! #LCPSpirit23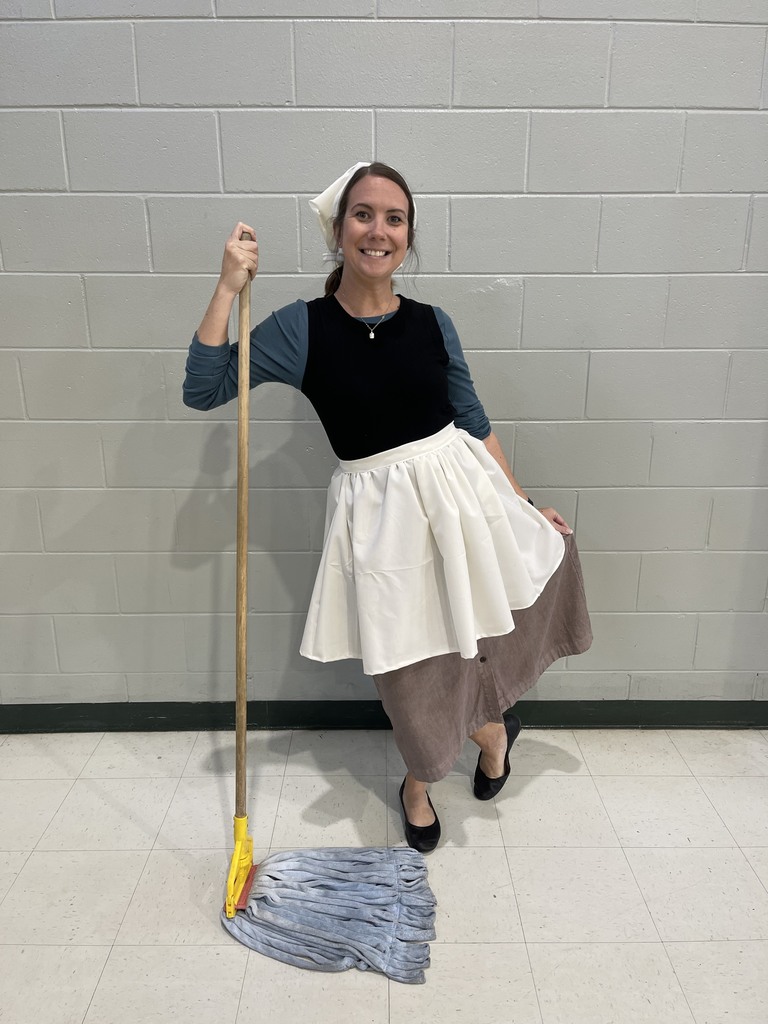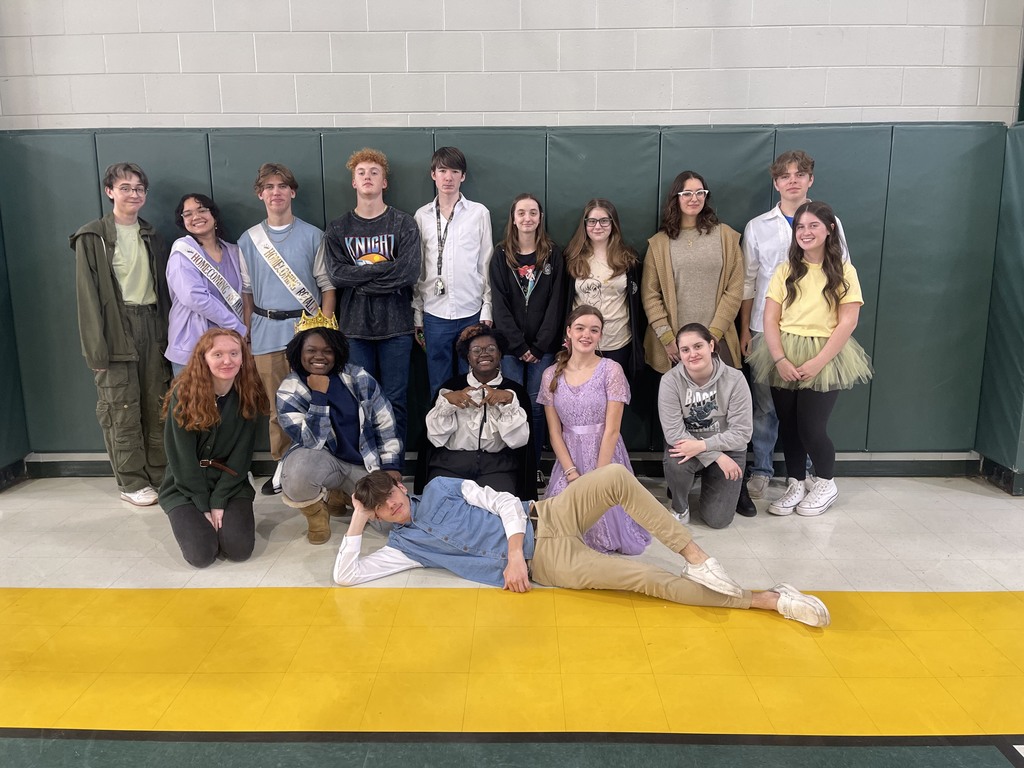 Thursday is Lands Day! Elementary = Main Street USA Middle school = Liberty Square 9th grade = Frontierland 10th grade = Fantasyland 11th grade = Tomorrowland 12th grade = Adventureland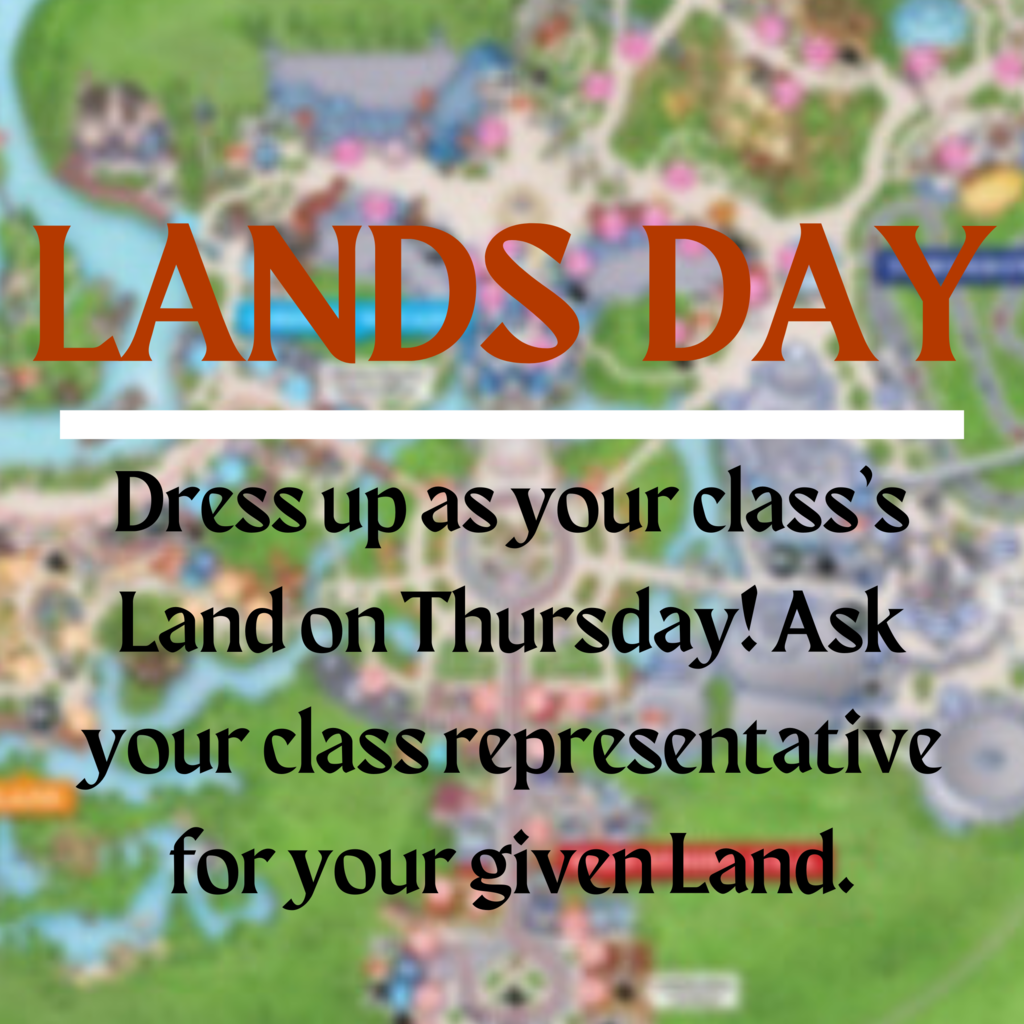 LCP students saved the day with their crime fighting attire, today on Hero Day! With all of the high school fighting to win today's Spirit Week games, it came down to the final man, Alvin Smith. Alvin won the Disney Lip Sync Battle, bringing 9th grade their first victory of Spirit Week! We can't wait to see what more Spirit Week has to offer!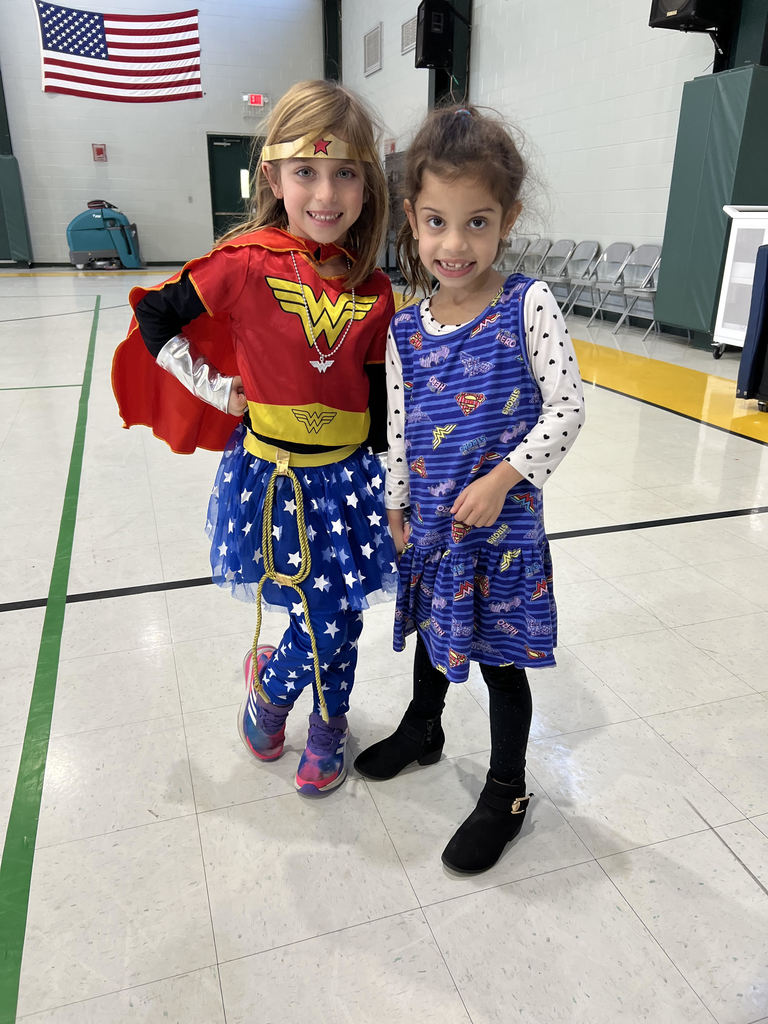 Wednesday is Prince and Princess Day!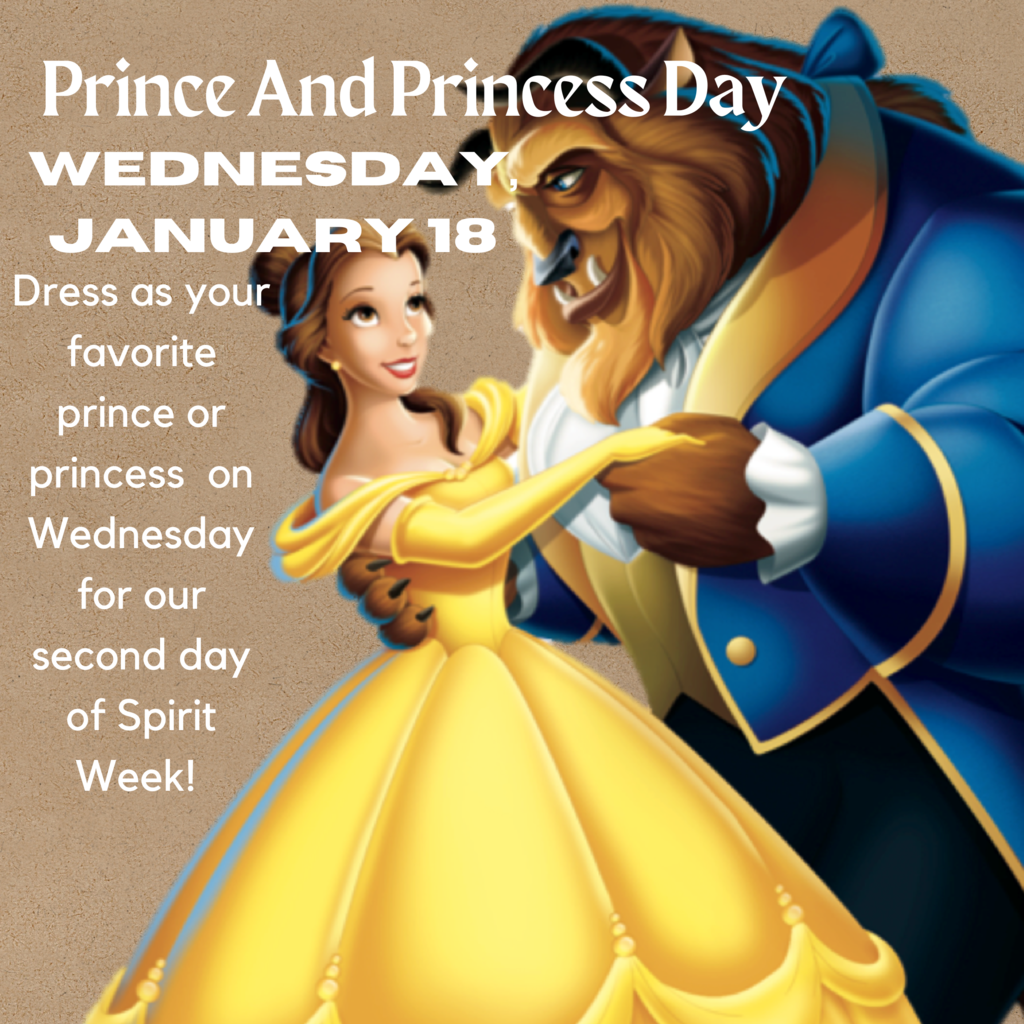 This Week at LCP - January 17th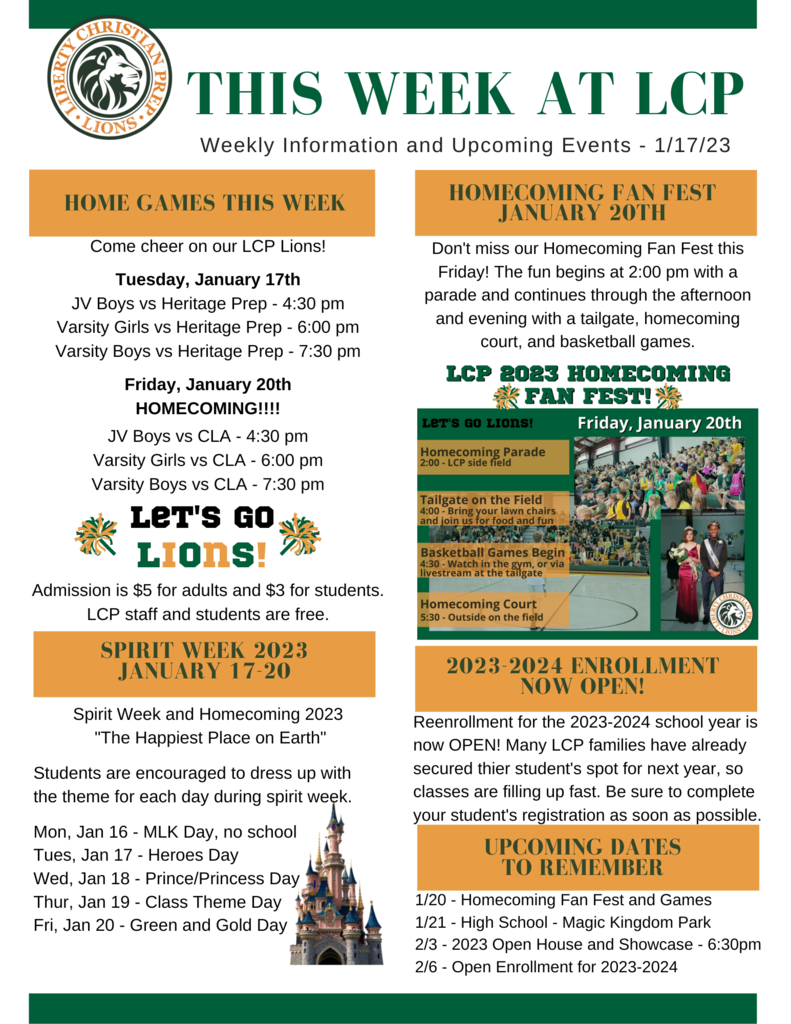 Spirit Week '23 Begins Tomorrow (Jan. 17th)! Dress up as your favorite super hero!

Homecoming Fan Fest 2023!

This Week at LCP - January 9th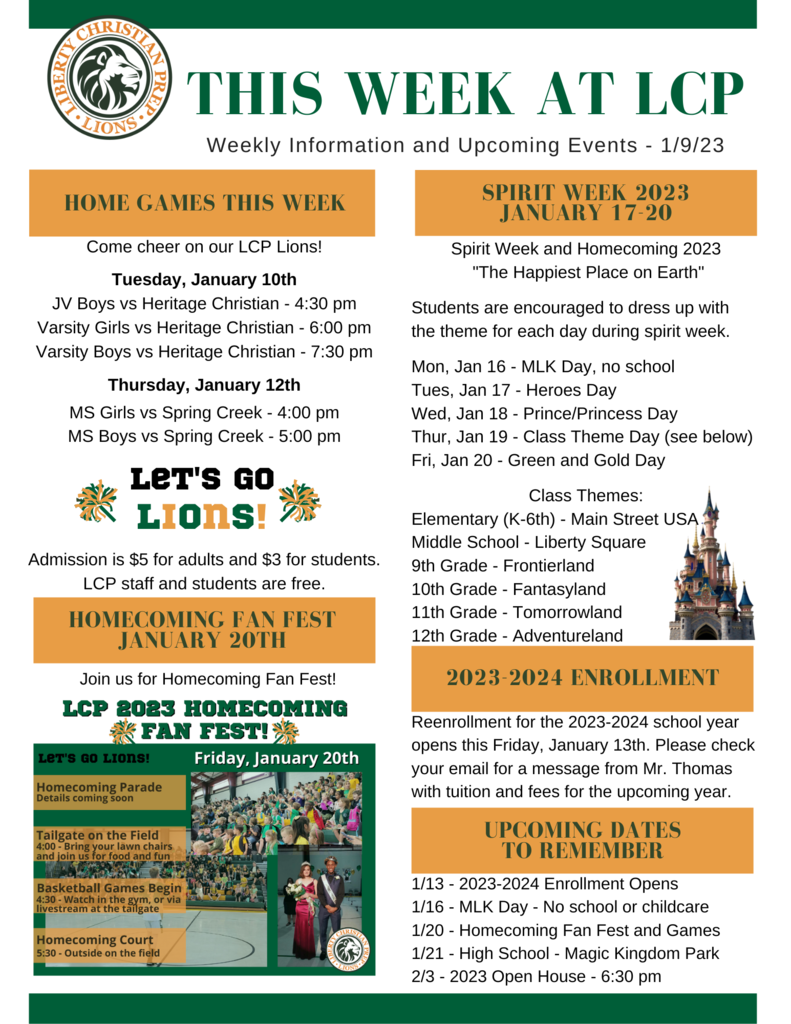 This Week at LCP - December 19th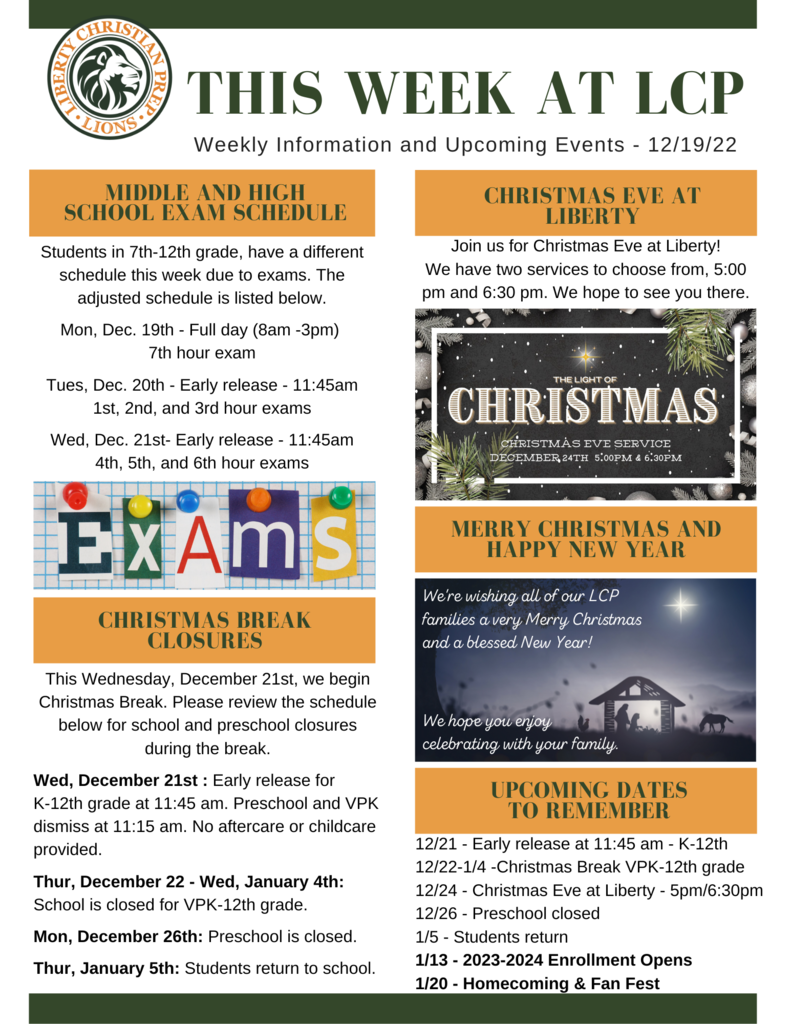 This Week at LCP - December 12th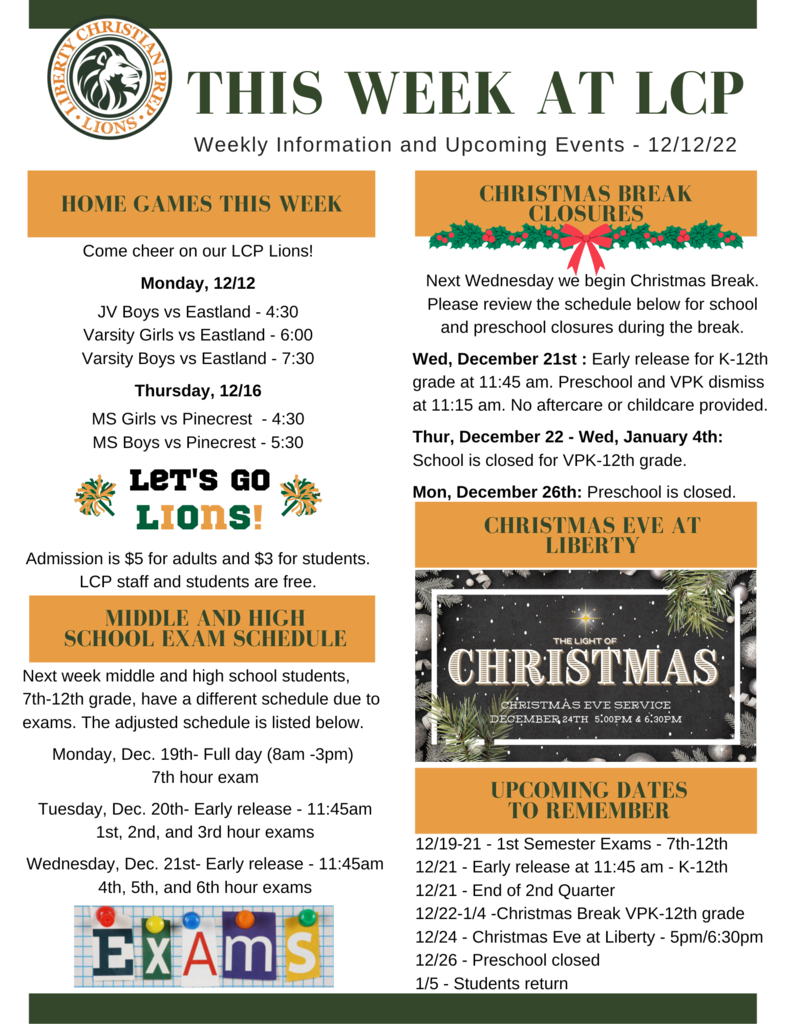 Setting the Stage! By LCP Journalism Staff Liberty Christian Prep students worked hard to put on a joyful, vintage, two-night holiday musical. LCP students practiced months on end to prepare to showcase their 1950's Christmas spirit. Mrs. Bickhart, the school's music and drama teacher, dedicated her time and effort to prepare the actors and musicians for the show. She produced an amazing performance resulting in the audience jumping up in a standing ovation, praising the students and their hard work. We are so proud of our Liberty students, and their passion to share the great message of Jesus this Christmas season!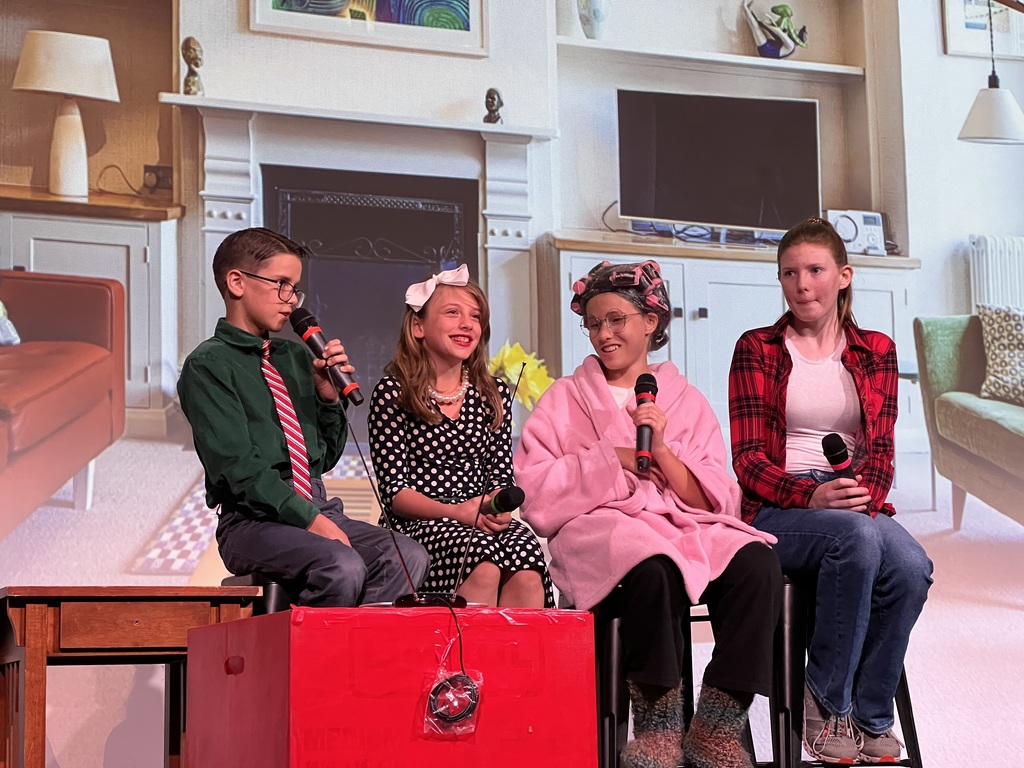 This Week at LCP - December 5th