LCP students saved the day with their crime fighting attire, today on Hero Day! With all of the high school fighting to win today's Spirit Week games, it came down to the final man, Alvin Smith. Alvin won the Disney Lip Sync Battle, bringing 9th grade their first victory of Spirit Week! We can't wait to see what more Spirit Week has to offer!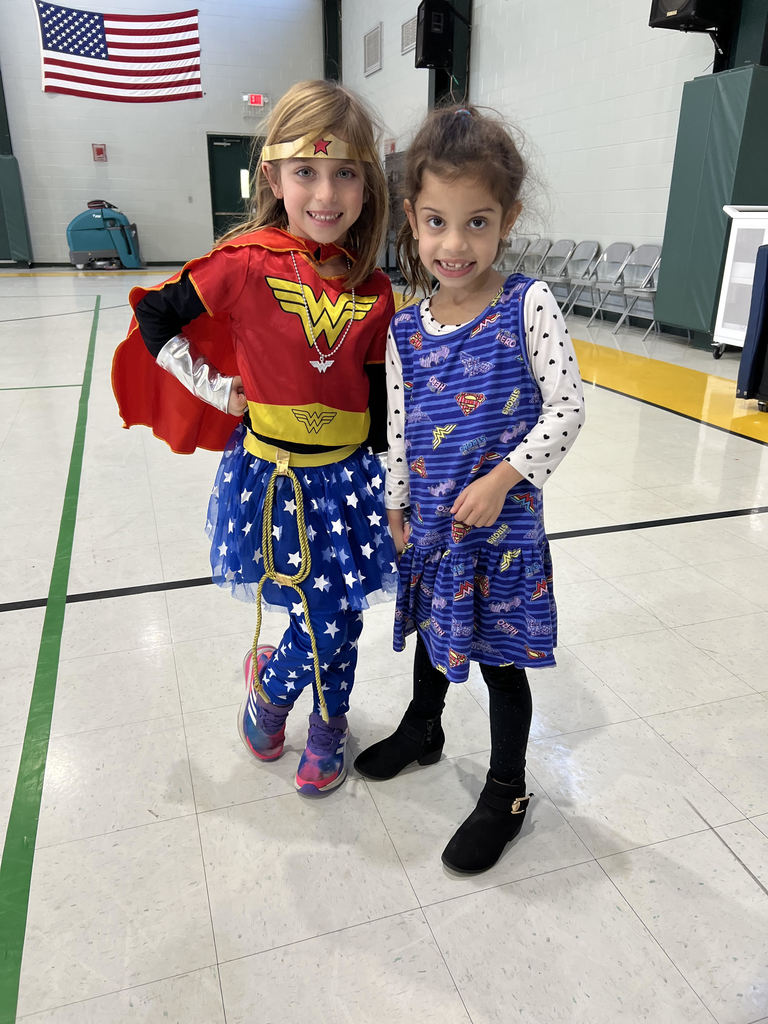 Wednesday is Prince and Princess Day!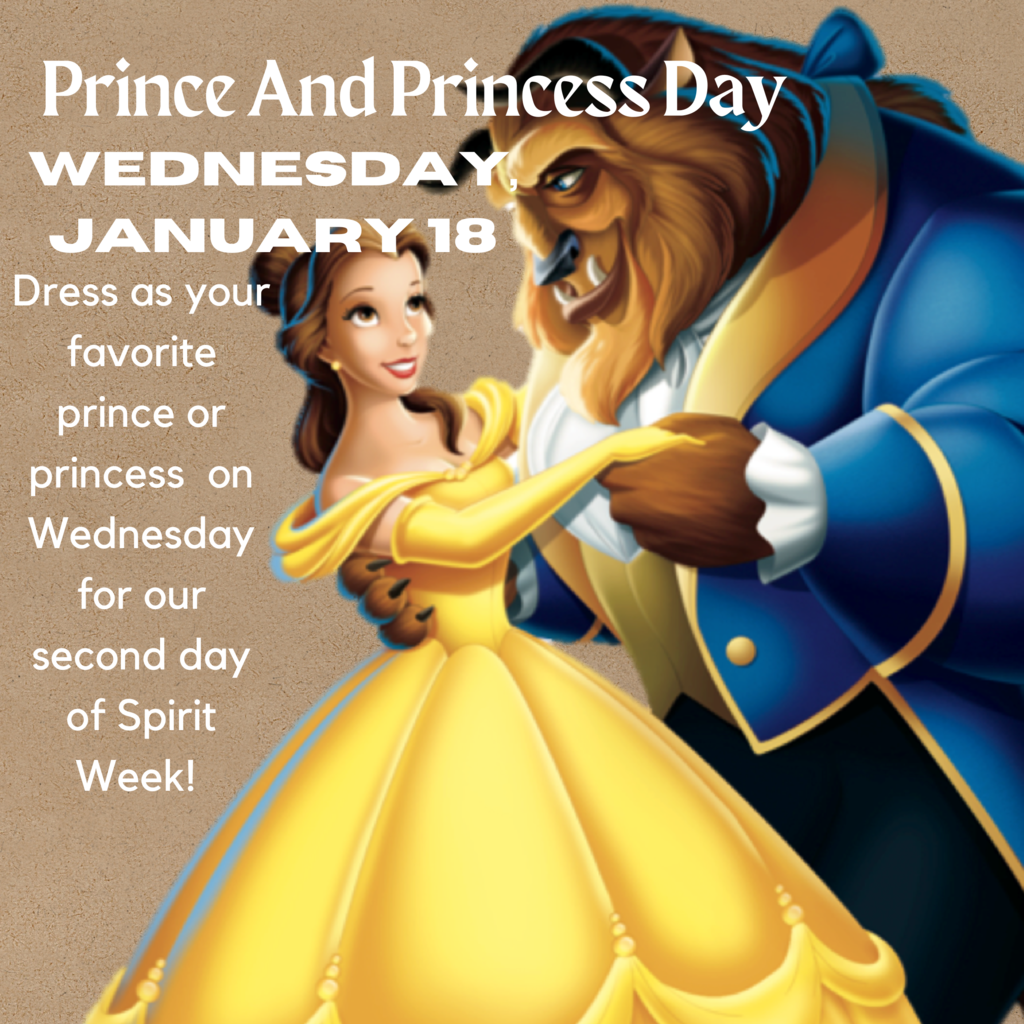 This Week at LCP - January 17th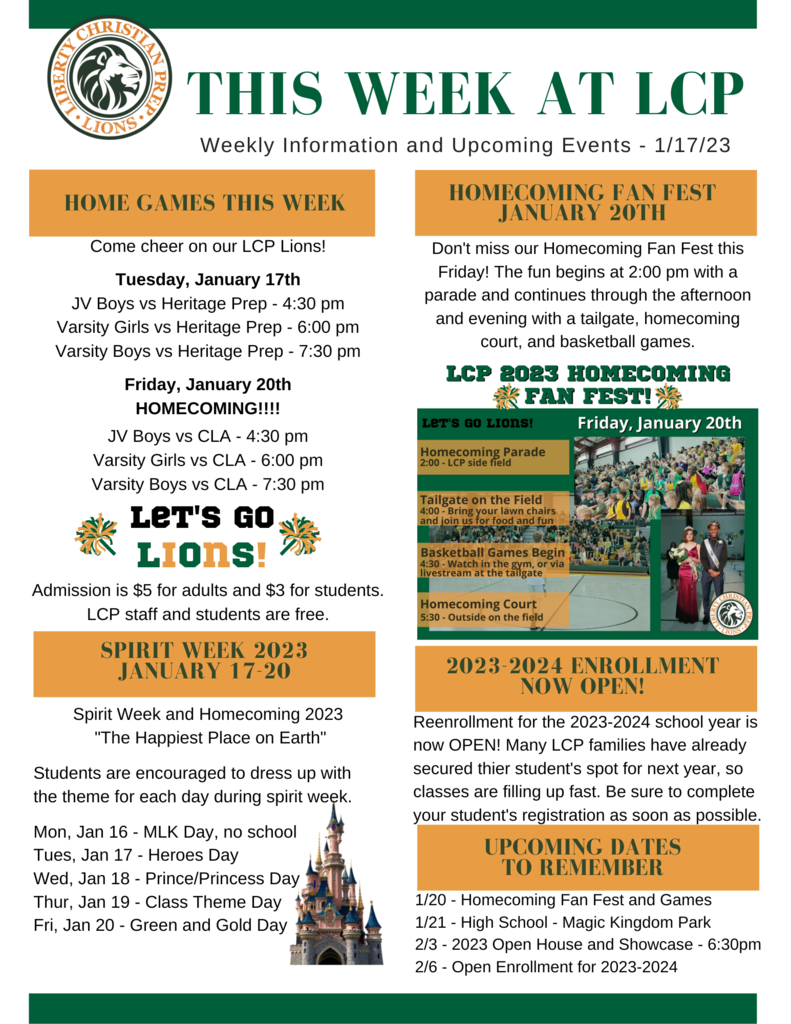 Spirit Week '23 Begins Tomorrow (Jan. 17th)! Dress up as your favorite super hero!

Homecoming Fan Fest 2023!

This Week at LCP - January 9th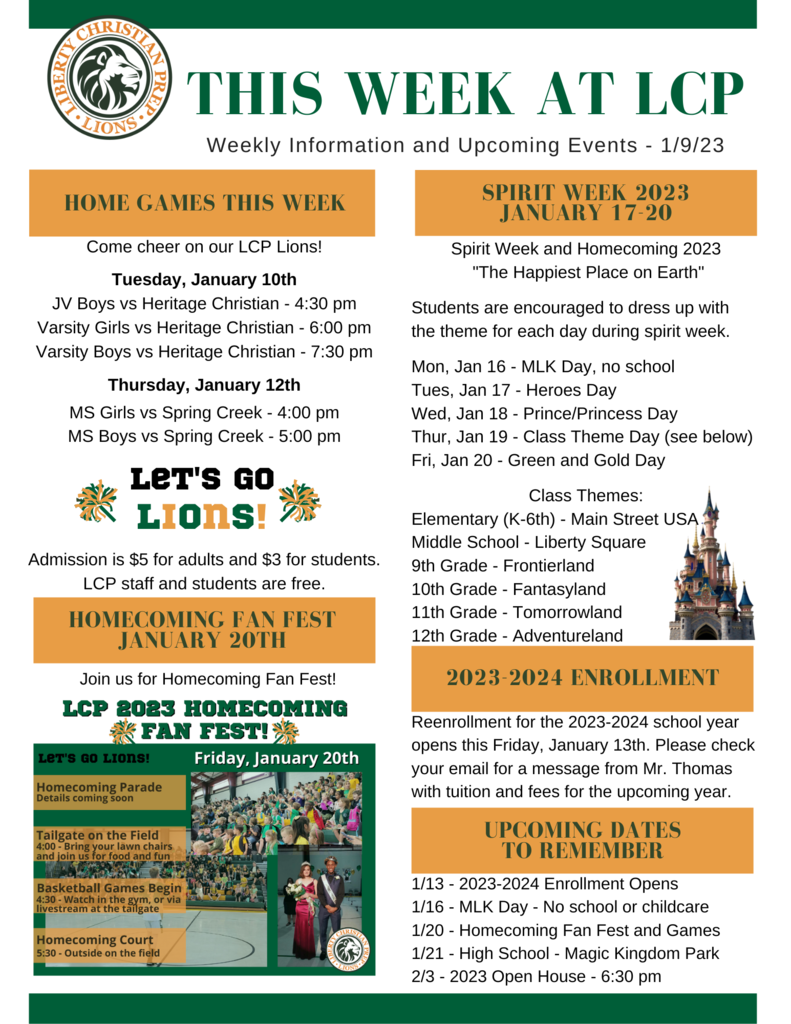 This Week at LCP - December 19th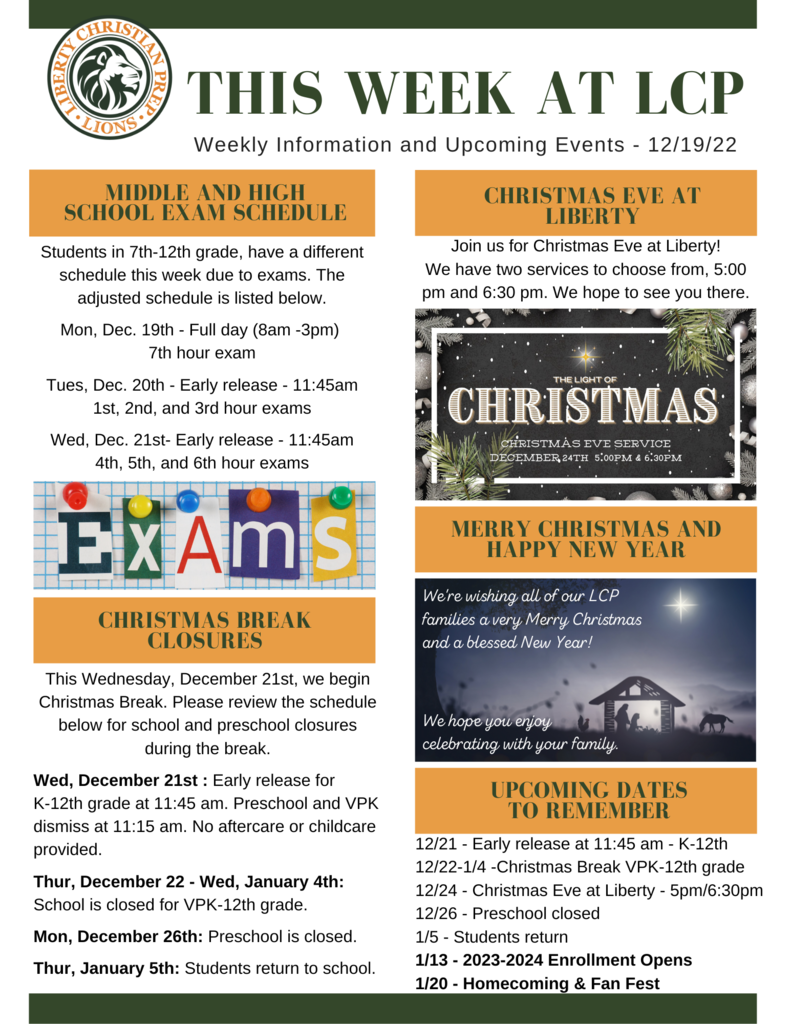 This Week at LCP - December 12th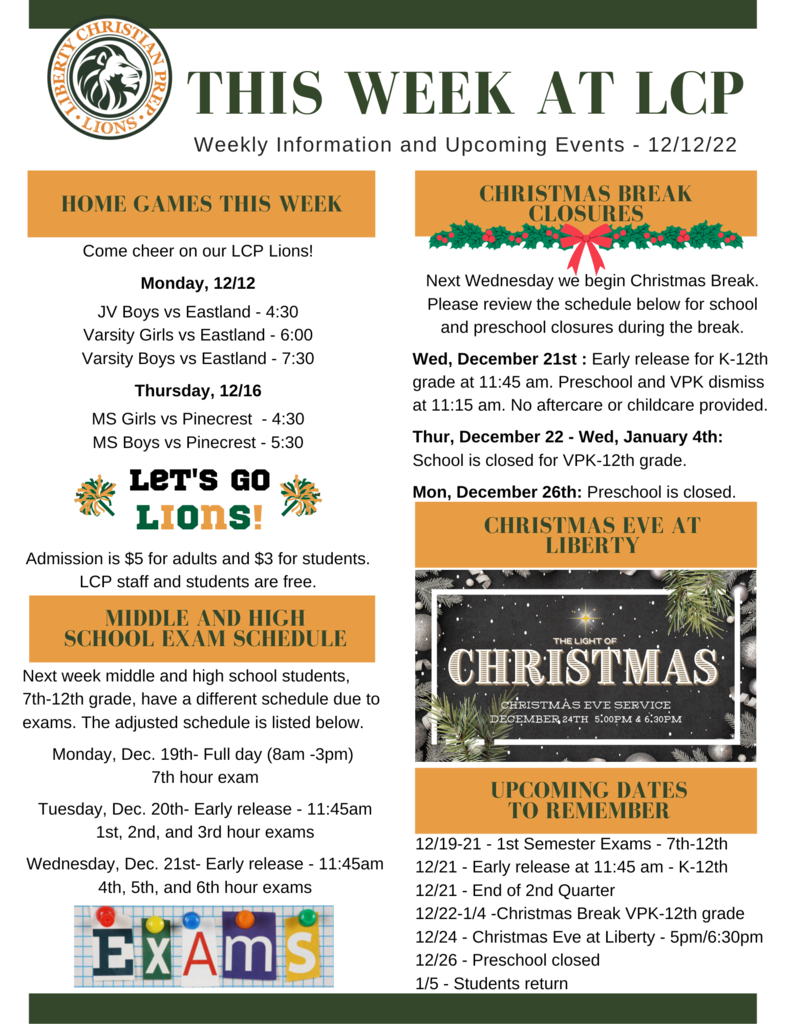 Setting the Stage! By LCP Journalism Staff Liberty Christian Prep students worked hard to put on a joyful, vintage, two-night holiday musical. LCP students practiced months on end to prepare to showcase their 1950's Christmas spirit. Mrs. Bickhart, the school's music and drama teacher, dedicated her time and effort to prepare the actors and musicians for the show. She produced an amazing performance resulting in the audience jumping up in a standing ovation, praising the students and their hard work. We are so proud of our Liberty students, and their passion to share the great message of Jesus this Christmas season!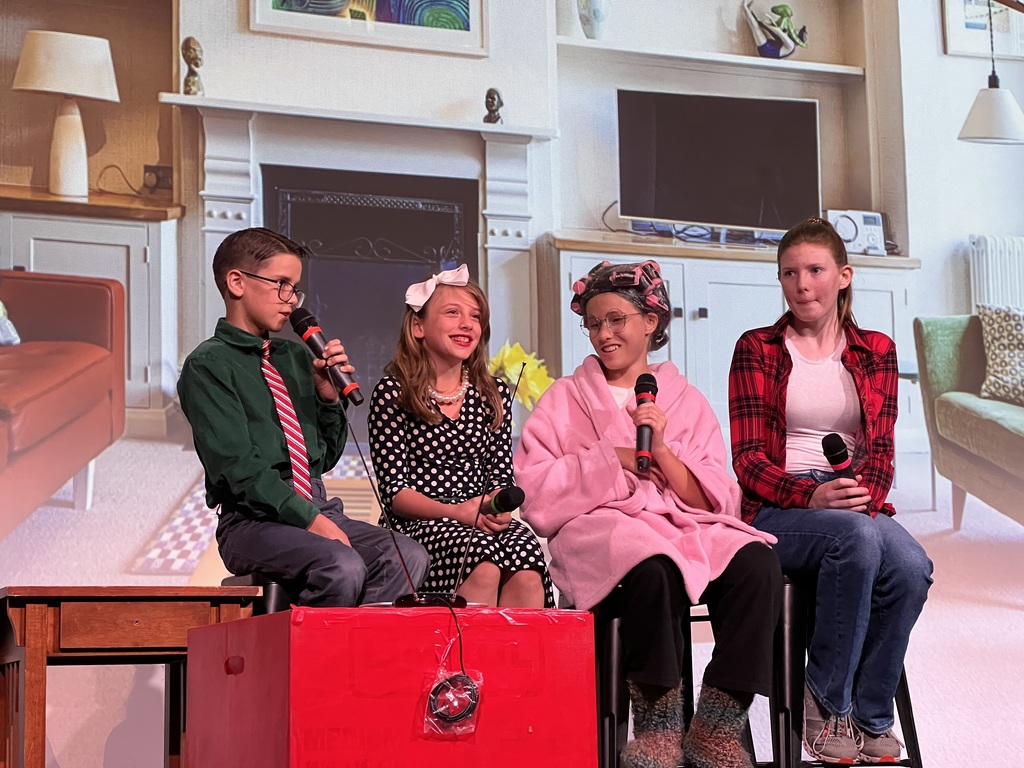 This Week at LCP - December 5th

Christmas Cheer Gear Day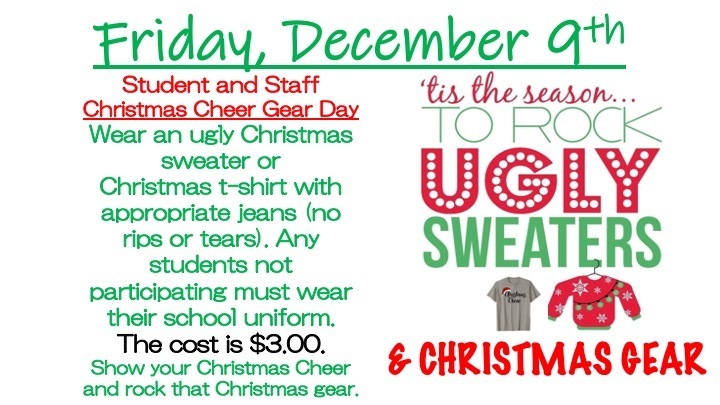 This Week at LCP - November 28th

This Week at LCP - November 14th

LCP Teachers are the Core of Education! The teaching staff was surprised with a caramel apple bar during lunch earlier this week. LCP is blessed with an amazing staff who love the Lord and love serving families. Thank you LCP staff!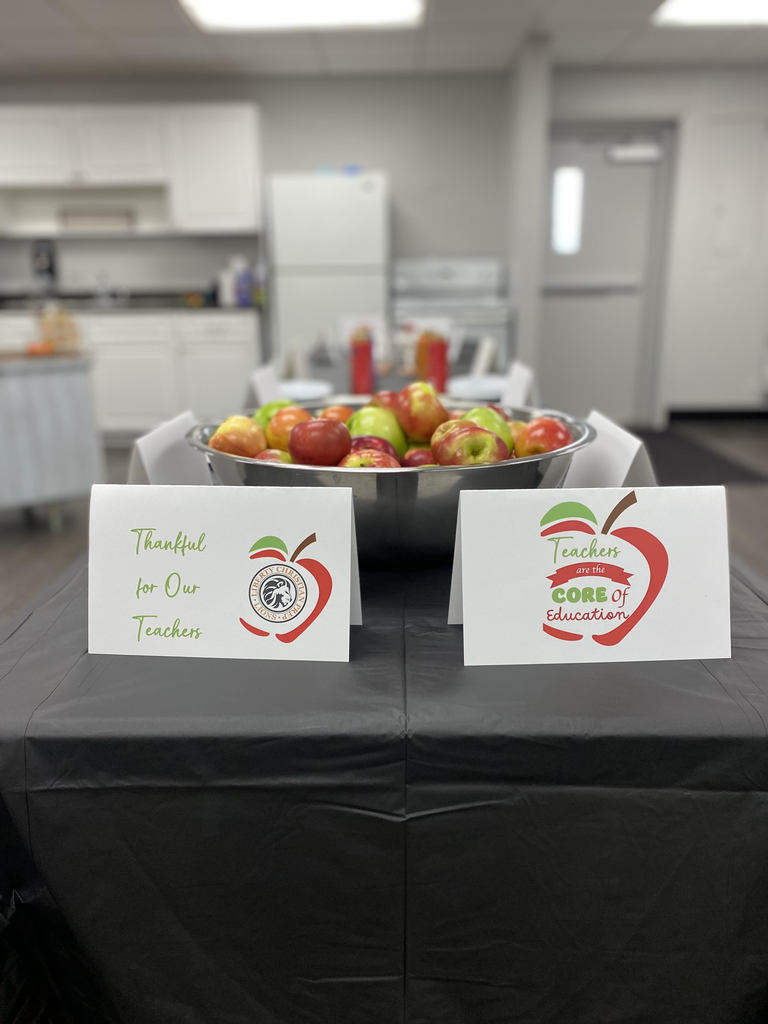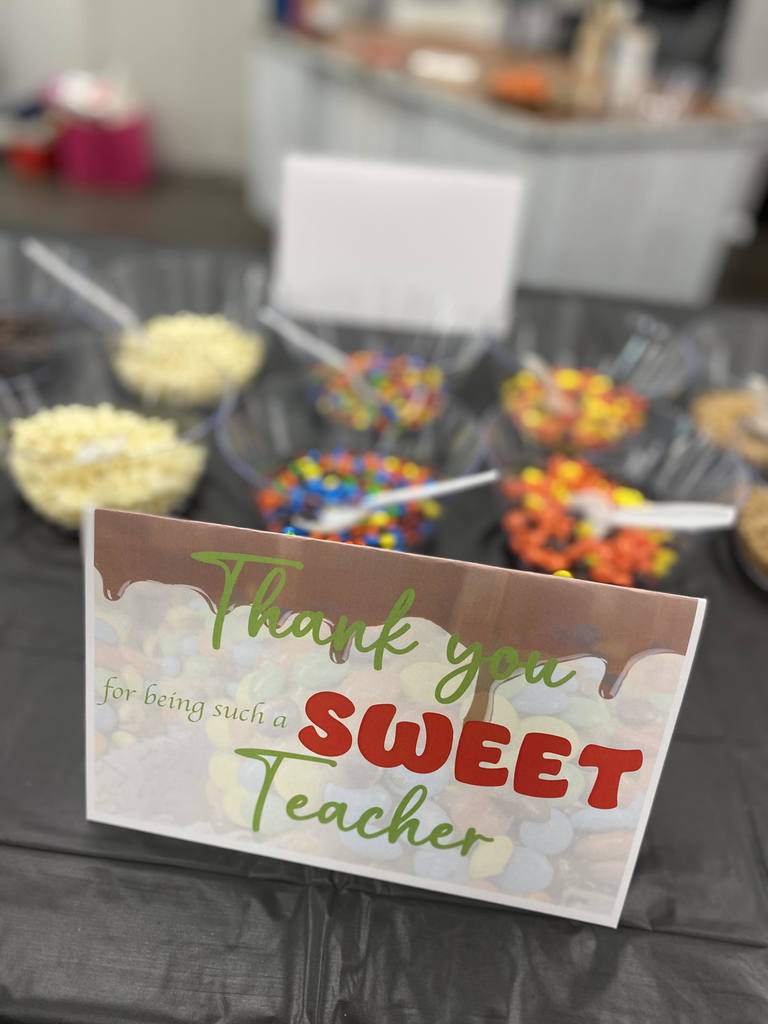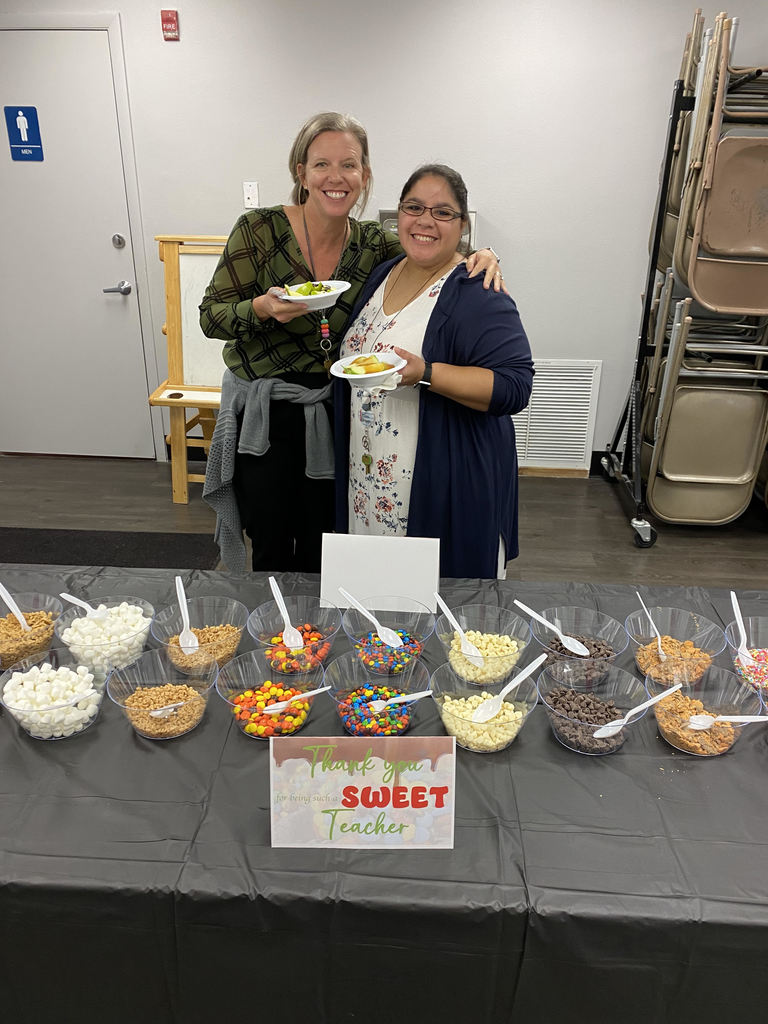 After reviewing the latest storm track, LCP will be closed Thursday, November 10th. We are also canceling all afterschool activities today, including K-12 aftercare. Extended day for K1-K4 will close at 4 PM today.

This Week at LCP - November 7th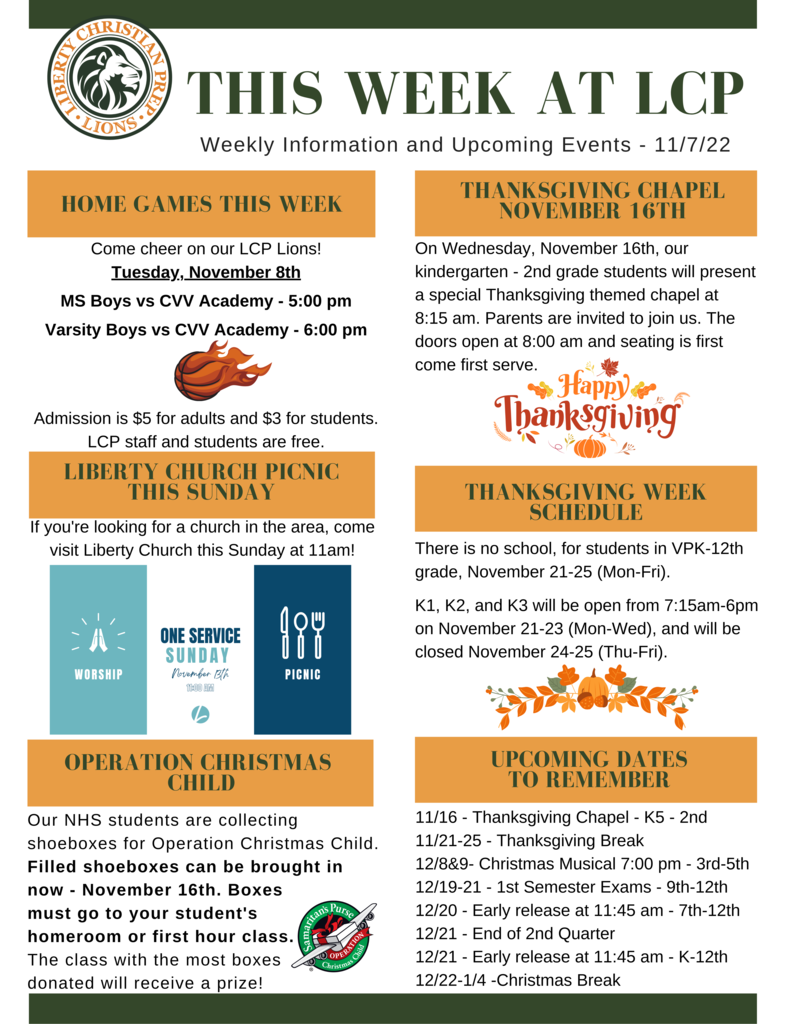 Green out day on Friday Nov 4th!

This Week at LCP - October 31st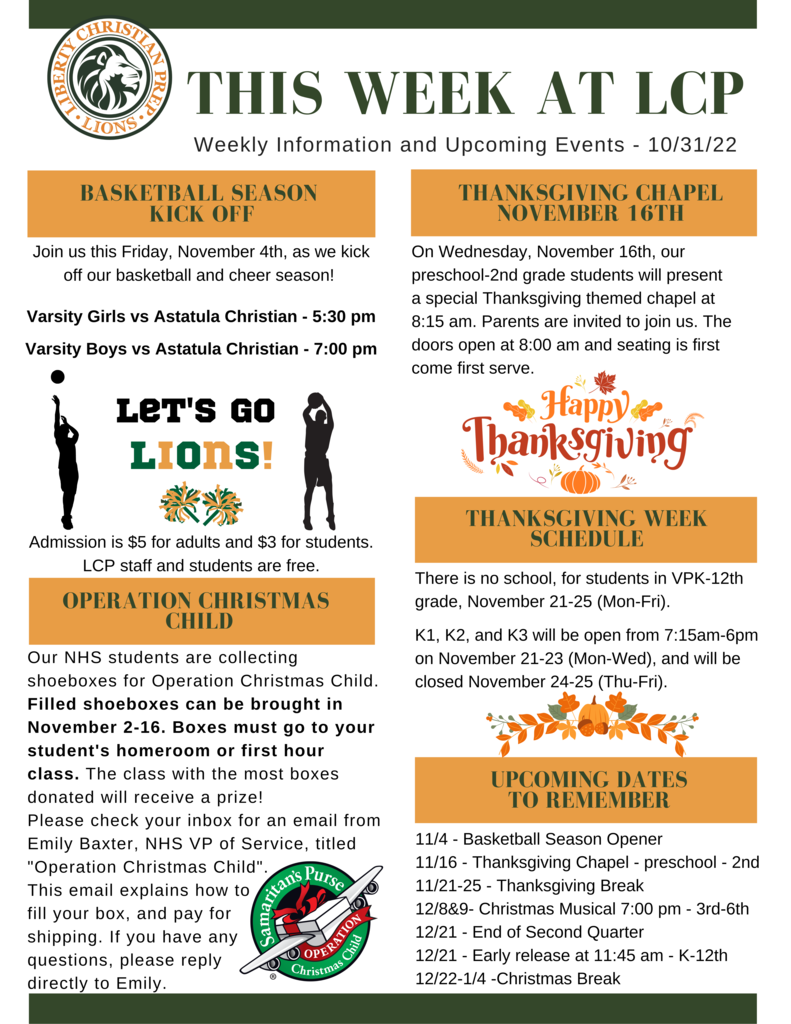 This Week at LCP - October 24th

This Week at LCP - October 17th